Following a hugely inspiring trip to Sicily's Mount Etna region back in September, here are links to a couple of articles that I wrote on the subject: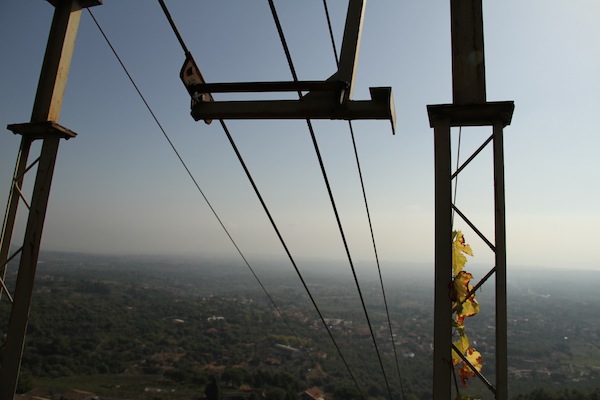 When Ciro Biondi announced that he was going to abandon his career as an architect, in order to revive the generations-old family wine business, his father was not impressed. In fact he was so unimpressed, he refused to even taste a bottle of the estate's wine when it was put in front of him.
Why was Ciro's dad so scathing about his proposed move into winemaking? Perhaps it was the perception that Etna had been left behind in Sicily's bulk wine revolution: from the 1960s, the Sicilian wine industry was transformed into a highly mechanized machine for churning out base wines of indifferent, or even regrettable quality—most of which left the island in unidentified tankers, rather than bottles."
I'm delighted that this article won "best post" award, from the Consorzio di Tutela dei Vini Etna, at this year's EWBC digital wine conference. Best of all, the prize enables me to return to Etna and immerse myself even deeper in these wonderful wines (metaphorically speaking that is!)
As far as wine regions go, Mount Etna could be described as a wine geek's wet dream. Volcanic soil, obscure indigenous grape varieties, high altitudes and pre-phylloxera vineyards are just some of the highlights.
Not surprising then, that the region's home to some pretty stellar wines, as I discovered in September 2012 when I visited the area. Indeed there's an ongoing renaissance happening in Etna, as the world is starting to discover that there's life beyond Sicily's "quaffing" Nero d'Avola.
Read tasting notes for my top 25 favourite Etna wines